Delta 1914-1918: A Historical Reenactment
Our inaugural program – supported by the City of Delta – was a historical reenactment inspired by the commemoration of the end of WWI and by names of fallen young men from Delta and who are immortalized on the Delta Cenotaph in Ladner. Some 25 members of the community, including high school students, embarked on an 8 week exploration of local history and a collective creation process of developing characters and scenes based on documents, letters, photographs newspaper accounts and letters found in the Delta Archives and other sources.
The Delta 1914-1918 project was generously hosted by the Kirkland House Foundation and held at the fully restored farm house of one of the earliest farming families in Delta, the Kirklands (pictured below).  
Audiences moved through the rooms in the house observing reenactors as they recreated actual events; from a young man's letters home to his family describing life on the front, to a young nurse's decision to sign up for the Royal Canadian Army Medical Corps.
Audiences were captivated by the stories of the local Delta families whose sons and daughters lives were drawn into a war taking place a continent away; some who would not return. Youth reenactors made connections to Canadian WWI history that was local, authentic and part of a new experiential approach to learning. 
The 2018 project received additional support from the Delta Museum and Archives/Delta Heritage Society and local WWI historian, Peter Broznitsky.
Delta 1914-1918: A Historical Reenactment was presented as part of BC Culture Days in September 2018.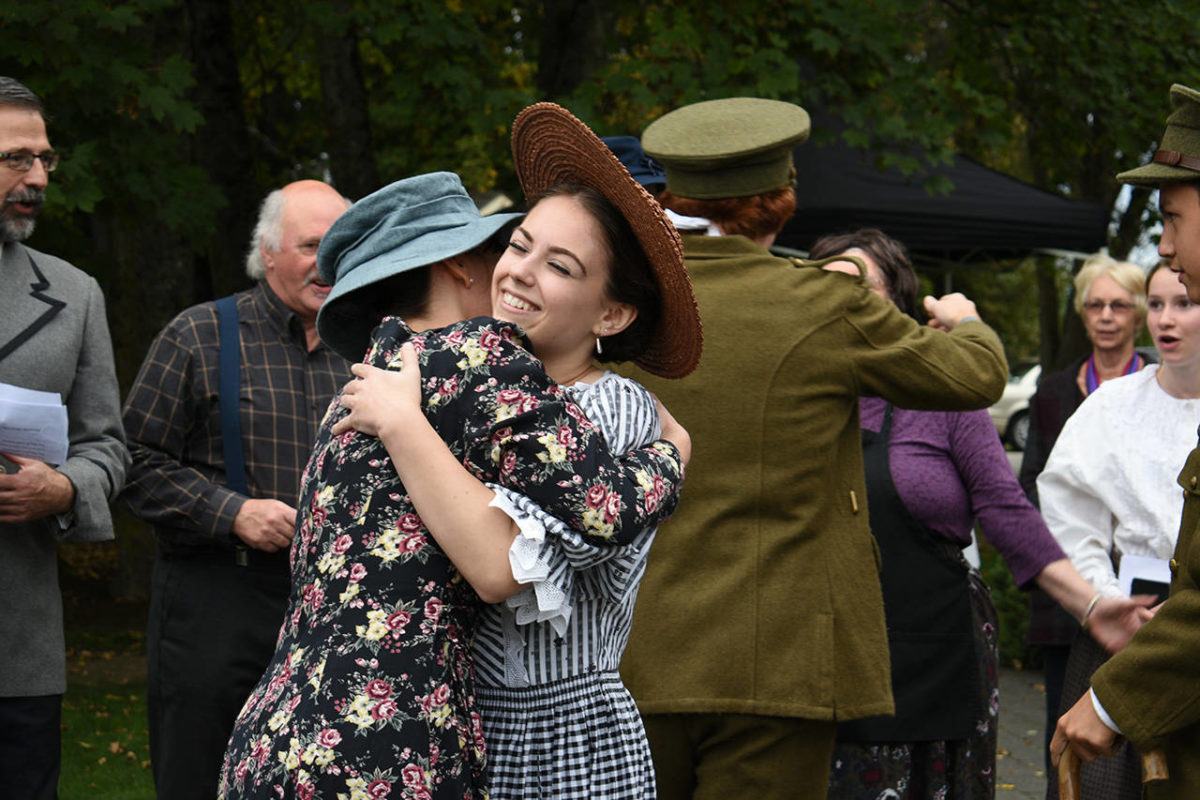 Interview with Peg Keenleyside
Re-enactment honours of the 100th anniversary of armistice