Delta Stageworks Theatre Society takes its inspiration from the Canadian theatre art form of 'collective creation', a play development process that got its start with Theatre Passe Muraille in the 1970s. Working with a core group of actor/writers, Theatre Passe Muraille would – in some iterations of their collective creation process – take up residence in a community and interview local residents around a theme of social inquiry. The resulting play would be performed for the community, offering a reflective insight into often complex social issues.
Recognizing that in our fast-paced, highly mobile world people are looking for ways to make authentic connections with their community and the place they live, in 2000 writer/director Peg Keenleyside was inspired to begin creating opportunities for people to engage with storytelling and the history of their community through collective creations.   
Delta Stageworks Theatre Society brings innovative theatre arts based community projects to Delta with the goal of connecting people who live here with local stories and social issues past and present. We bring together both professional theatre artists, community-based theatre artists and community groups in educational workshops, collective creations and site-specific presentations to offer innovative theatre productions to Delta audiences.
We are grateful to our Board of Directors for their time and talent in guiding the Society's direction. 
Peg Christopherson-Keenleyside
A founding member of Delta Stageworks, Peg is a writer/director and independent theatre producer with credits in both professional and community theatre. She has also worked across Canada as an actor and is a member of the Canadian Actors Equity Association (CAEA) and the film and TV performers union UBCP/ACTRA.
A graduate of the University of Alberta and the Banff Centre of Fine Arts, Alberta, she trained in the playwrighting practice called Collective Creation as well as traditional forms of theatre.
Based in Toronto in her early career years, she co-wrote and appeared in a number of new Canadian plays, including Smoke Damage (Nightwood Theatre), Blue City Slammers (Blyth Festival) and Hockey Wives (FactoryTheatre). She also produced the critically acclaimed Hockey Wives with awards from the Canada Council and the Ontario Chalmers Foundation. Peg was also an early member of the renowned Nightwood feminist theatre collective; a new play development touchstone for emerging women's theatre voices in Canada founded in Toronto in the 1980s.
As a theatre artist Peg has appeared on stages across Canada including with the National Arts Centre (Young Company), Canadian Stage, The Blyth Festival and Richmond Gateway. 
Peg's directing and producing credits include In Their Nightgowns, Dancing (UBC Brave New Works) and the Canadian political comedy Proud at Capilano University. She has also written, directed and produced for community theatre and site-specific heritage theatre events; including Delta's Sidekick Players and the City of Lynden, Washington, Pioneer Museum (2000 & 2001). Most recently she initiated a site-specific community heritage/arts presentation, Delta 1914-1918: A Historical Reenactment (City of Delta).
Peg is also a freelance writer with local businesses, community organizations and arts groups. Peg has lived in South Delta since 2003 where, with her husband actor Eric Keenleyside, she has raised her two children. 
Eric Keenleyside
Eric Keenleyside is an actor (CAEA, ACTRA/UBCP, SAG) with decades of experience on stage and screen. A founding member of Delta Stageworks Theatre Society, he brings experience as a workshop leader and theatre educator to the company's projects.
He was the Assistant Director for the company's 2018 project, Delta 1914-1918: A Historical Reenactment, and had a lot of fun researching Delta's history and helping reenactors portray life in the Ladner area during the First World War. The experience was rich and rewarding and has led to more curiosity about the history of our community.
Eric is a graduate of the University of Windsor with a BFA in Acting, and apprenticed at the Stratford Festival at the beginning of a career that has taken him from Toronto, Ontario to Los Angeles, to Lynden, WA, and to Tsawwassen, BC, where he lives with his beautiful and talented family.
In 2020, Eric can be seen in the Hallmark TV series Martha's Vineyard Mysteries as Police Chief Madieras and on all three seasons of the comedy series Loudermilk as Father Michael.
To find out more about Eric Keenleyside's film and TV credits, visit his IMDB page: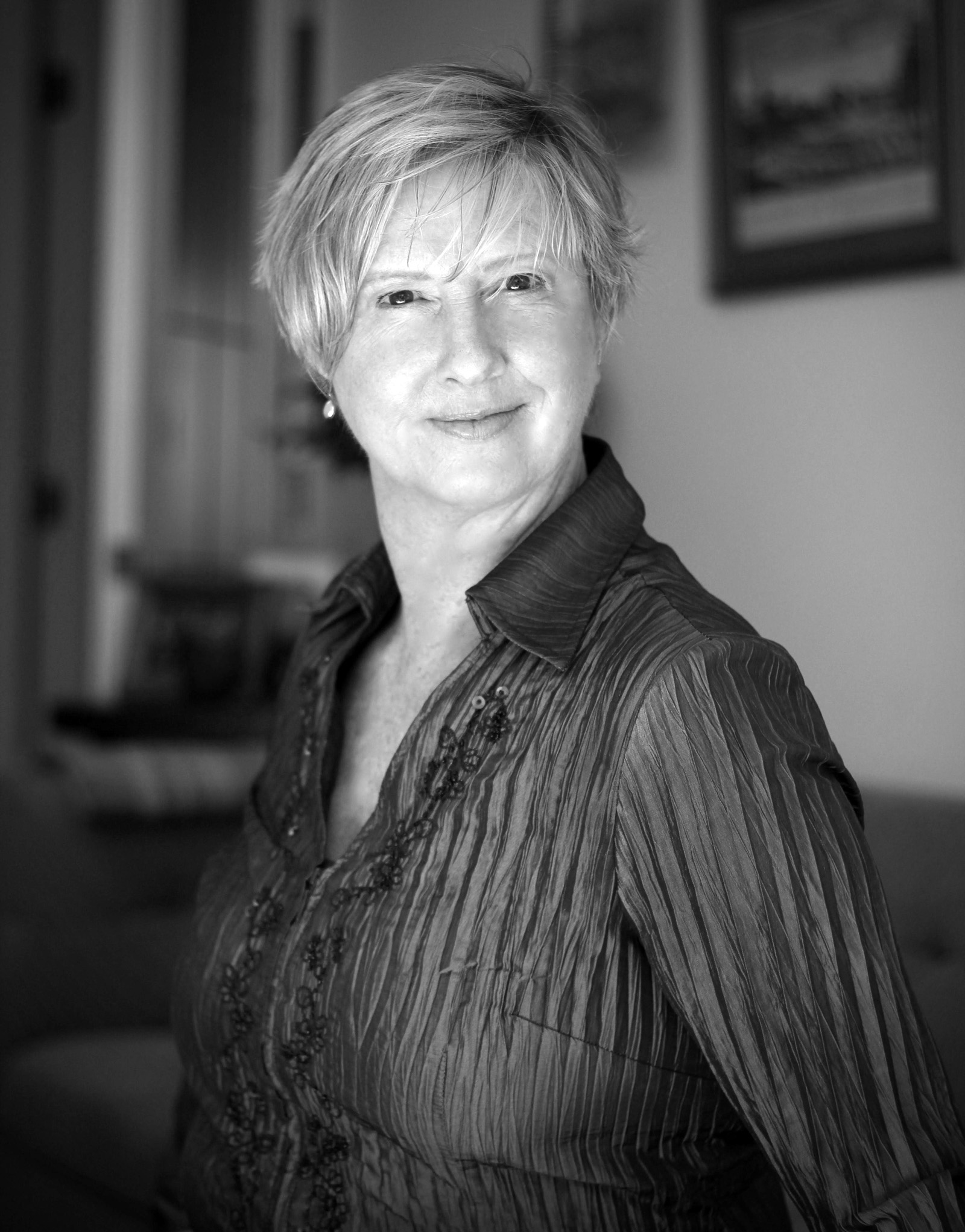 2022/2023 ASSOCIATE ARTISTS
CAMERON BANCROFT
Just before graduating high school, Cameron began his professional career on the CBC family favorite, The Beachcombers, where he played Graham Blake for 6 seasons and later in the revamped TV Movies, The New Beachcombers. He continued on the series, while studying the craft of acting at California Institute of the Arts, where he received his B.F.A. in Theatre in 1990.
He continued working in theatre in Los Angeles in roles ranging from 'A Midsummer Night's Dream' and 'Fortune in Men's Eyes'. Early film roles included Denys Arcand's 'Love and Human Remains' which premiered at the Toronto Film Festival and Mika Karasmaki's 'L.A. Without a Map', alongside David Tennant.
Cameron has over 90 screen credits, including television roles on 'Beverly Hills 90210', Walt Disney's 'Little House on the Prairie', '24' and the upcoming Quibi streaming series, 'When the Street Lights Go On'.
He recently was part of the high school touring production of 'Man Up' which made a stop in Ottawa for a performance for Members of Parliament.
Cameron received his B.Ed. from UBC in 2014 and is currently the Head Acting Instructor at the Delta Film Academy Acting Program.
He volunteers as co-coordinator and coach of the South Delta Challenger Baseball Program for young people with cognitive or physical challenges.
Cameron has been a resident of South Delta since 2003. He is a member of UBCP/ACTRA and SAG.
SAM BOB
Traditional name 'Tulkweemult' from Sna-Naw-us First Nation, Vancouver Island.
Sam Bob has performed nationally in television, film, radio, and theatre. 

He is a Jessie Richardson GVTA nominee for Best Actor in Savage Society's White Noise and in Headline Theatre's Out of the Silence and nominated Best Actor by Dreamspeaker's Film Festival for Dana Claxton's The Red Paper.

His theatre productions include Crees in the Caribbean and Popcorn Elder with Saskatoon's GTNT theatre. Also, he was in Drylips Oughta Move to Kapuskasing at the Arts Club.  Paradise in the Wasteland with Tahmanous Theatre. Age of Iron,  Farewell, maladjusted and Ecstacy of Rita Joe at the Firehall Arts Centre, Time Stands Still–Native Earth Theatre/Toronto, Swaa'ahmut  and maladjusted with Theatre for Living, as well as several festival productions with Kevin Loring's Savage Society. 

Mr. Bob can also be seen in a netflix film Blackway with Anthony Hopkins, he is currently in Loudermilk airing on Amazon Prime. A comedy in which he has a recurring role as 'Cloud'. And recently shot a feature film called Monkey Beach based on Eden Robinson's book.
Sam has also taught free community theatre classes at the Vancouver Friendship Centre for several years. He attended residential school at Kuper Island.
CLIFF CAPRANI
Cliff is the Then & Now, Pandemic Life Stories visual story-teller and has shaped the stories from the show into a digital edition stream available on Vimeo in 2022.
He has been making short films and documentaries since the turn of the century. He has worked with the Anglican Diocese of New Westminster and with Mountain View Cemetery in Vancouver.
His most ambitious project to date was Countdown To Sanctuary Wood, his 2017 documentary about a Ladner, BC man who served during WWI.
He has been associated with Delta Stageworks since 2018. 
CAMRYN CHEW
Camryn (she/they) is an artist and educator living and working on the unceded lands of the Tsawwassen, Musqueam, Squamish, and Tsleil-Waututh nations. Her practice is focused on gentle structure, flexibility, and sustainability. 
She is a 2020 graduate of Capilano University's Acting for Stage and Screen program, where she played Lady Macbeth in Macbeth. Camryn is a teaching artist with Carousel Theatre and Bard on the Beach, and furthered her artistic and teaching practice in Summer 2022 with Bard on the Beach as part of the Riotous Youth internship. She is currently participating in the Arts Club's young playwriting program. Her original play Sometimes I Feel Like I'm Not Even Me has been performed in New Jersey, San Diego, and Vancouver.
Instagram: @camrynchew
NICK KEENLEYSIDE
Nick Keenleyside (he/they) Nick is a recent graduate of the Delta Youth Theatre pre-professional musical theatre training program where he recently appeared as Jack Kelly in Newsies.
Other leads include Harold Hill in Music Man (DYT) and Gomez in The Addams Family (SDSS/Equinox Theatre).
With Delta Stageworks, he has appeared in Then & Now, Pandemic Life Stories (2021/2022).
RENEE IACI
Renee Iaci is an actress, director and storyteller who lives in Delta.
She is a co-founder and co-artistic director of shameless hussy productions.
Her acting credits include Bedtime Stories for Amazons, Bonnie Dangerously, Marion Bridge (Jessie award nominee) and Summer of My Amazing Luck.
Her directing credits include the hussies' Jessie Richardson award winning production of Frozen (Outstanding Actor) as well as Woman Idiot Lunatic Criminal, My Left Breast, Son of a Bitch Stew, the drunken life of Calamity Jane, and most recently, Evan Placey's Girls Like That.
Renee was nominated for Outstanding Director at the 2014 Jessie Richardson Awards for her work on Dissolve, by Meghan Gardiner. The following year Love Bomb (also by Meghan Gardiner) won two Ovation awards including Outstanding Production. Dissolve and Love Bomb continue to tour NorthAmerica.
Renee is a graduate of the BFA Acting program at UBC.
RAGINI KAPIL
Ragini Kapil is a multi-faceted creative with a growing list of credits in film, TV and live performance as a performer, writer, director and producer.
After a full career as an educator in the Delta School District, in 2015 Ragini pursued a life-long calling and dived into screenwriting, acting and the art of comedic storytelling.
It's led to the founding of her own film production company, stand-up comedy and acting credits (Yuk Yuks, House Of Comedy, Anvil Centre, Hallmark), as well as writing and directing credits that include the short film All Kinds of Weather (2020) (Best Short Shakti Film Festival, Winner and Special Appreciation MultiDimension Film Festival, Semi-Finalist Berlin Short Film Contest).
Currently she is completing a new feature length film script and editing her docu-short The Comedy Doula (2021).
In 2022, Ragini joins Delta Stageworks' My Mother's Story for Diverse Voices Project as a writer/actor collaborator as we transform personal narratives into theatre.
MARILYN NORRY
Since receiving a BFA from York University, Marilyn Norry has spent 40 years cultivating careers in acting, writing, teaching, editing and producing (CAEA, UBCP/ACTRA).
Favourite stage roles include Heidi Holland in The Heidi Chronicles (Vancouver Playhouse), Hagar Shipley in The Stone Angel (Firehall Theatre), Eleanor of Aquitaine in The Lion in Winter (UnitedPlayers).
On screen she has worked with directors Steven Spielberg (The BFG), Gillian Armstrong (Little Women), Brian De Palma (Mission to Mars), and with actors Johnny Depp, Sam Shepherd, Leonardo di Caprio and many, many great actors who live and work right here in BC.
She is also the creator and producer of My Mother's Story, a multimedia campaign encouraging people to write the story of their mothers' lives so women's history is valued, saved and shared.
Enjoyed the performance very much! You took us from despair to laughter and back again. At times the atmosphere felt very unsettled as if the audience was saying saying:  "yes, I felt and feel that too! I am scared, sad, angry, hopeful, distrustful, amazed, astonished."
You did help create a very strong message that we still need to all feel a sense of connection, somehow, and keep working on it, personally and collectively.
Thank You for saying it via theatre.
It is a wonderful idea to create another reenactment in 2020 based on an historical reflection of our community as it was in the 1920's. Interestingly, this follows as a natural progression in time from the production last fall.
Your work last year reflected the raw realities of life here in the early 1900's on various levels which has an impact unlike that conveyed by the written word. As an elderly Mrs. Kirkland, my status was a rather privileged one but my behavior and that of my family reflected the spirit of community, co operation and effort for home and country. Of course like others, my family was touched by WW1 and the plight of returning suffering men led me to develop a rest and relaxation camp to aid in recovery.
Your reenactment approach conveys a heartfelt message of the life and times which shaped our past. I for one cannot pass the Kirkland House or the Ladner Cenotaph without thinking of our predecessors. Thanks to you and your artistic efforts you will provide another gift to share with this community.
An amazing performance of talented local actors exploring our ongoing struggle with the pandemic. Aptly named "Then and Now" the stories interwoven in the performance offer no answers – instead a reflective story with no end.